Selecting Honey is Like Buying Fine Wine
When you buy a bottle of wine, it's all about the grapes. With honey it is all about the plants and flowers that the bees harvest the nectar from. But each foraging-bee has a 5-kilometer flying radius; so how can you tell what plants they visited? It makes a huge difference to the taste of the honey. We sell three types of gourmet honey and know exactly where it came from: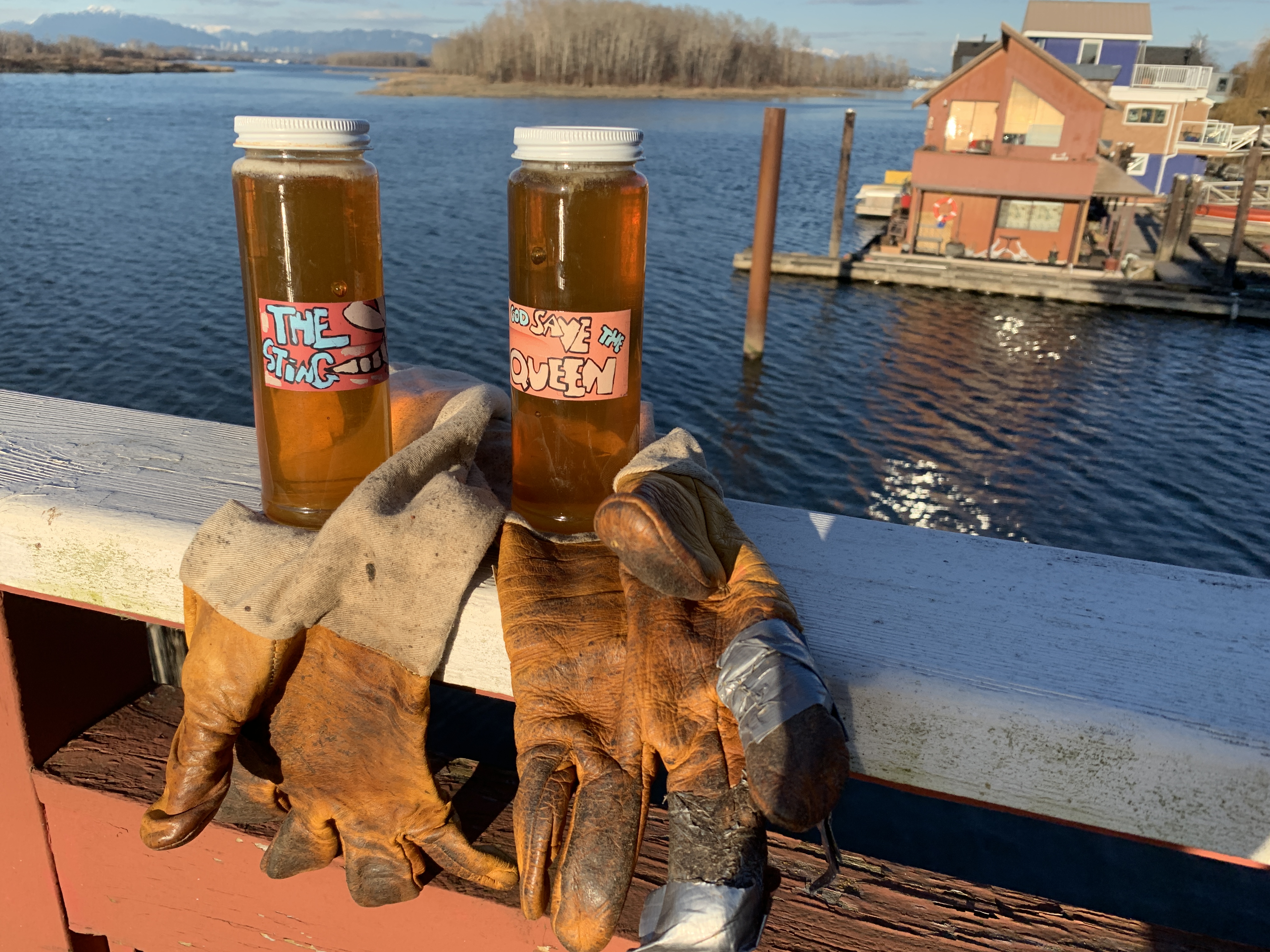 This variety is dark amber in color with a strong flavor. It's made up from my bees visiting a mish mosh of all the flowers and plants you find growing on the banks of the Fraser River and in the farming community of Ladner. It is sold in tall jars with goofy cartoon drawings.
Jordan River Fireweed Honey
This variety is lite in flavour and light in color. It can best be compared to the finest wine money can buy. Its nectar is from one flower and one flower only – Fireweed. When forestry companies clear-cut swaths of trees the first plant to grow back is the highly coveted Fireweed. The bees that made this honey spent there summers at the end of a defunct logging road in the middle of no-where near Jordan River on the West Coast of Vancouver Island in amongst hundreds of acres of Fireweed plants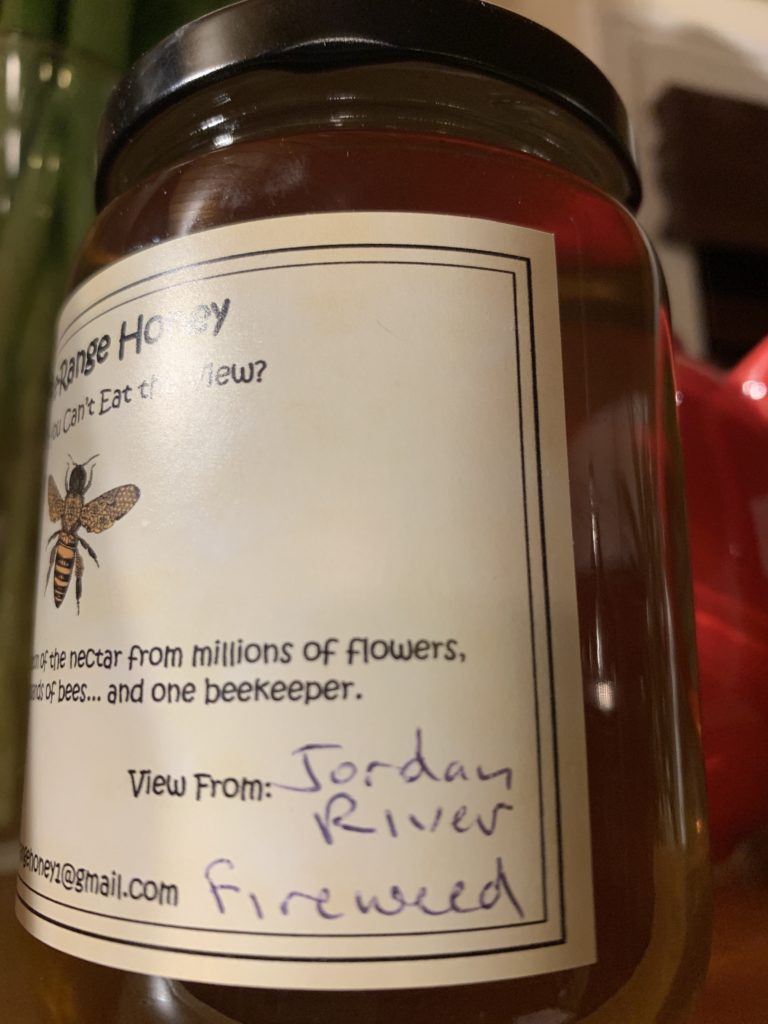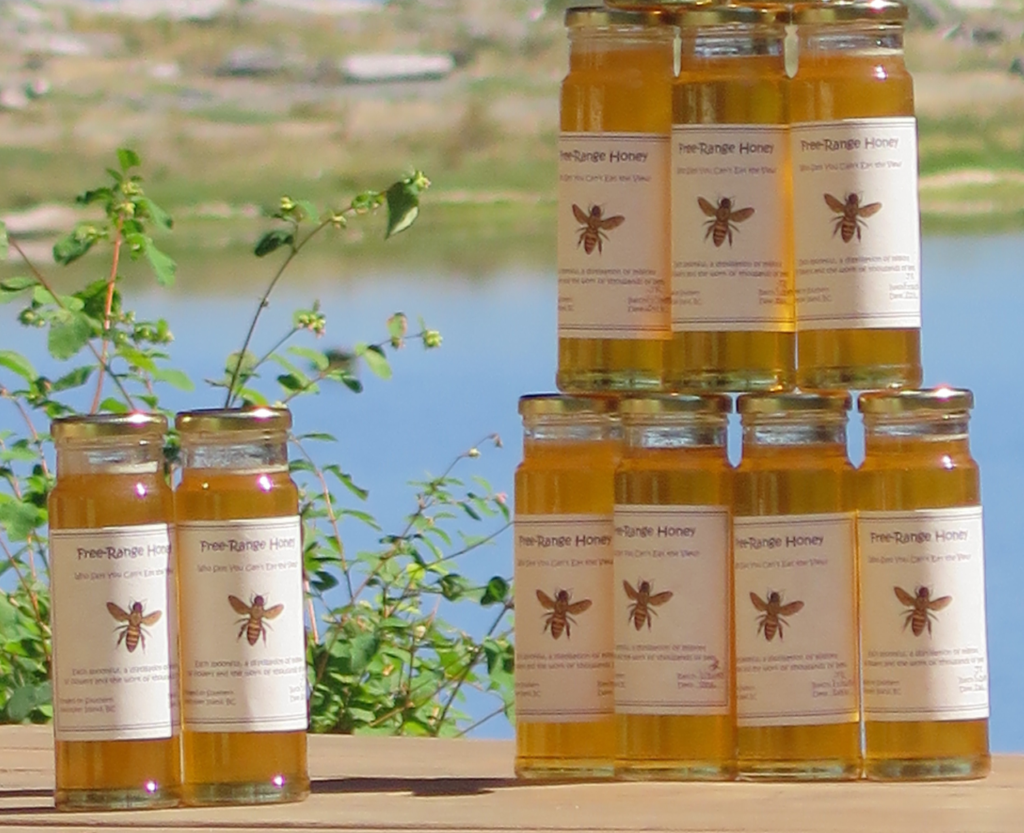 This variety is a lovely golden colour with a distinct floral flavour. This honey is harvested from the Vancouver Island communities of Metchosin and Strawberry Vale. The bees there visited thousands of apple, pear and blackberry blossoms to make it for you.
So whats so great about it?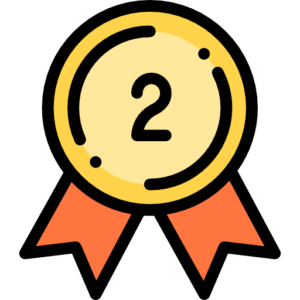 The BC Honey Producers Association hold an annual conference every year where one of the agenda items is to judge its member's honey. A few years ago, the little underdog hive on the back of my beat-up old Fraser River barge was entered in the contest. In its category my honey won Second Best Tasting Honey in the Province. Believe me, I had very little to do with it, it was the hard work and discerning foraging of the 30,000 hard working bees in the hive. Congratulations Girls!
How do I get ahold of some?